ThreatReady - Responsive Microsite
An informational microsite for active shooter situations.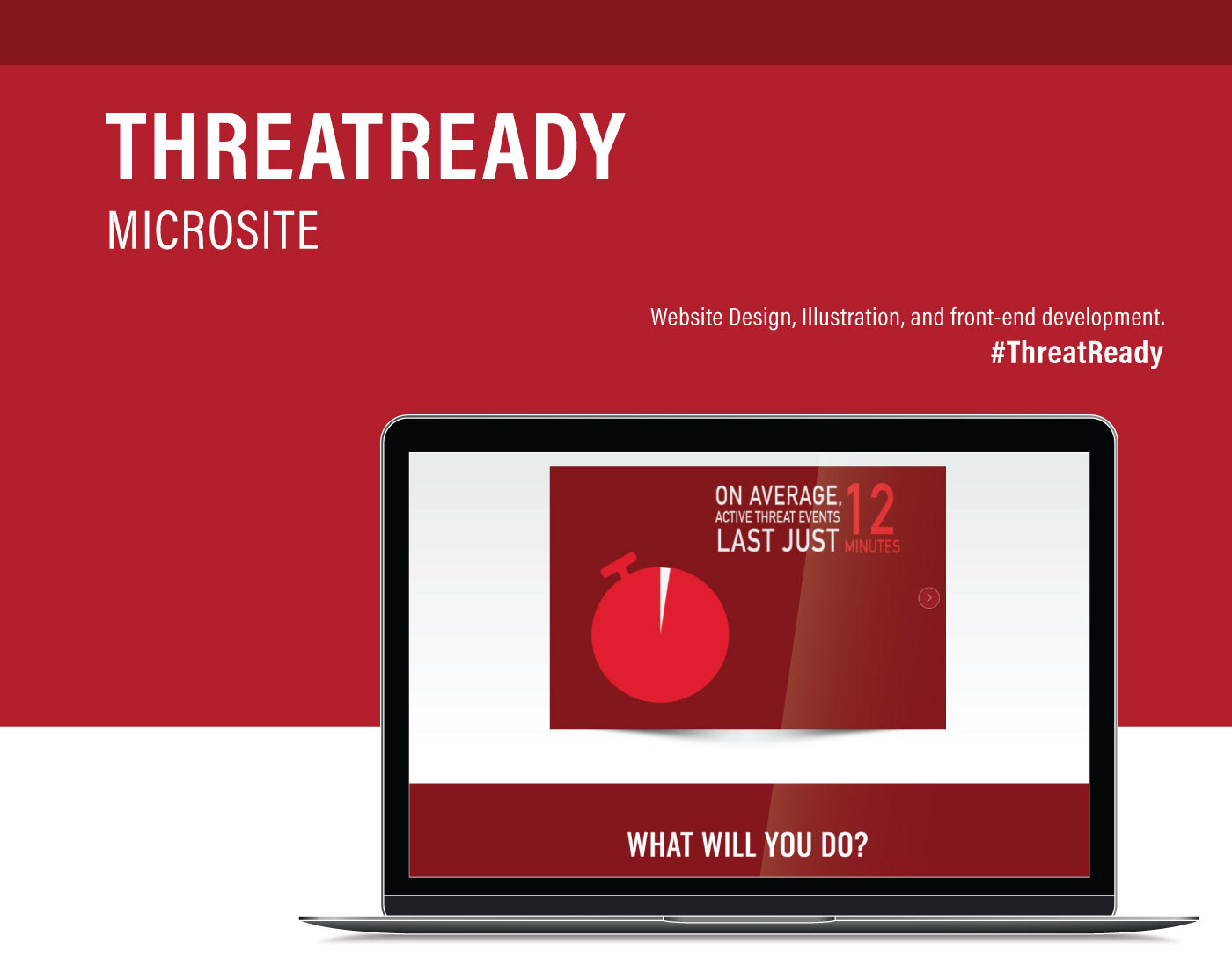 Built for Hagerty Consulting, this responsive microsite is focused on active shooter scenarios. We templated out the site, collected content from our colleagues, and created visuals and infographics. The site was developed using Webflow. 
INTERACTIVE SLIDES
A series of slideshows takes users through a typical active shooter scenario.
Hovering over red icons reveals additional information, which animates in.
Screen Versatility
The site is fully responsive, including animations, down to iPhone 4-sized screens. The greatest challenge was incorporating all of our information into smaller-screen devices.